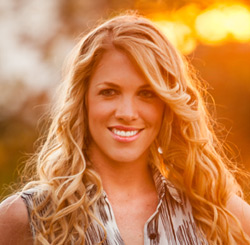 A new captain is now at the helm of our Jarhead Wine Club as we welcome Stacie Beall as our wine club manager (as well as our tasting room manager at our sister Curtis Winery).
Stacie is a Central Coast native who most recently worked as a hospitality manager for our affiliated Firestone Walker Brewing Company. Stacie is a U.C. Santa Barbara graduate and a big San Francisco 49ers fan. "I'm excited to meet our wine club members, and to do everything I can to make their membership experience enjoyable and rewarding," she says. You can reach Stacie at sbeall@curtiswinery.com.
Stacie replaces Elizabeth Dadosky, who has taken a position at another winery after six years with us. To our wine club members, Elizabeth says, "Thank you for a great relationship during my tenure, it has been an honor and delight." We could say the same to Elizabeth ourselves, and we wish her the best!
The Jarhead Wine Club is a great way to get bi-annual shipments of our current releases with exclusive savings. You can even give a gift membership to your favorite Marine!