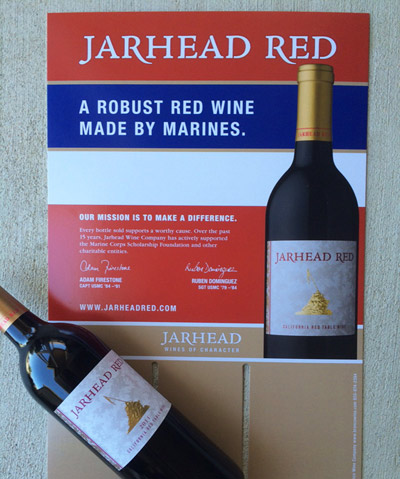 Here's something to keep an eye out for at your neighborhood market or wine shop: the new Jarhead Red display card, hot off the presses this week.
Known in the trade as a "case card," it is designed to slot upright into wine case boxes for in-store display. We kept the main message simple: "A robust red wine made by Marines." No need to get fancy about it, right?
The card also lets people know that every bottle supports a worthy cause, with net proceeds of all sales going to USMC-based charities, primarily the Marine Corps Scholarship Foundation.
We wanted the design of the case card to be bold yet elegant, just like the wine. We hope you agree that it hits the mark.