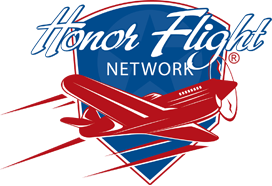 Have you heard of Honor Flight, a national nonprofit organization that provides tours for American veterans, escorting them to Washington D.C. to visit memorials erected in their honor? It is a remarkable effort that serves a noble cause.
For this reason, Jarhead Wine Company and our affiliated Firestone Walker Brewing Company recently committed to funding Honor Flight trips for 10 local resident veterans of World War II.
As Jarhead Wine Company proprietor Adam Firestone wrote in a recent local editorial, "These veterans, commonly referred to as 'the greatest generation,' answered the most phenomenal call-up in our nation's history. The enormity of their courage and sacrifice is unequalled in the modern era. For many, it began on a peaceful Sunday, Dec. 7, 1941, and for those who survived, it ended on Aug. 15, 1945. So many locals left home for the blood-soaked shores of Northern Africa and Normandy and the meat grinder in the Pacific. Still more joined the war effort in manufacturing, supply, and transportation. It was a nation engaged in a single common purpose: the life struggle of freedom against tyranny…This generation is in its twilight years, and time is precious as our World War II veterans are passing at a rate of more than 600 per day. Most of the veterans on our local Honor Flight waiting list are in their 90s. Simply put, we must act now."
On that note, people and communities across the nation are similarly pitching in to make honor flights possible for our veterans. We encourage you to visit the Honor Flight web site and to help spread the word.