Newport Beach, CA – – The Marine Corps Scholarship Foundation reports that nearly $1.3m was raised during it's 36th Annual West Coast Gala on Saturday, October 6, 2018.  The dinner, featuring a performance by the Marine Corps Band, San Diego, was a sellout and continued the long tradition of fundraising dinners. Jarhead founder Adam Firestone was honored with the Semper Fidelis Award for his contributions to the Marine Corps Scholarship Foundation.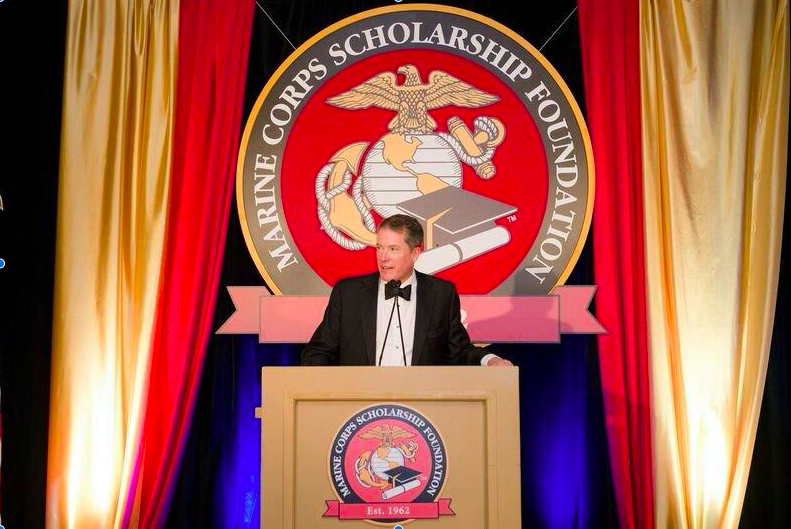 Adam Firestone pictured after receiving Semper Fidelis Award.
We are proud to report that our new vintage of Jarhead Red was served at the dinner.  More updates will follow as Jarhead Red finds its way to Birthday Balls and other events across the country. 
Sincerely,
Peter Firestone
Currently on active duty at Jarhead Wine Company